About the Journal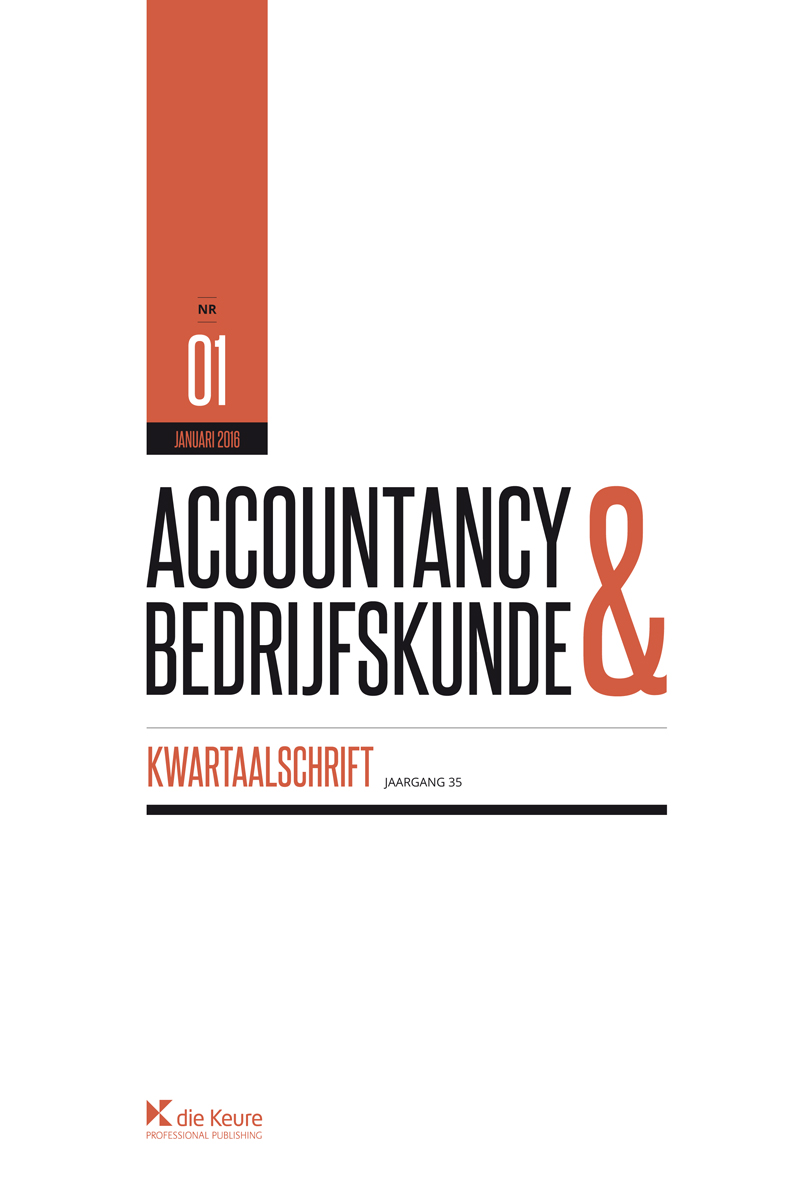 The journal 'Accountancy & Bedrijfskunde' offers you strong content with a practical approach in the domains of accountancy, business administration and other related topics.
This magazine – certified by VABB-SHW – publishes articles in Dutch and English about various current topics, with a strong focus on internationalization and new tendencies.
In addition, the editors keep you informed of current events through the website. Therefore 'Accountancy & Bedrijfskunde' remains your finger on the pulse, and this as well on-line as off-line.